Russian Retrospective
February 1, 2019 – May 25, 2019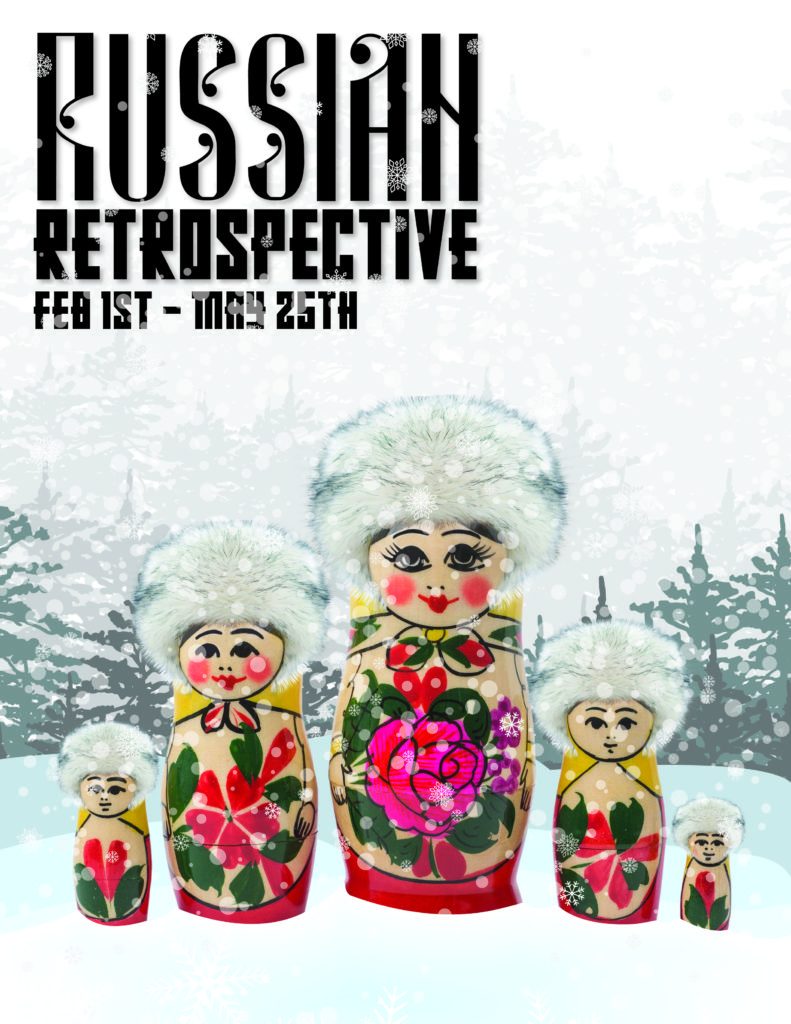 Russian Retrospective is an exhibition of the complex and fascinating cultures and traditions of Russia. The exhibit features personal stories of growing up there, of living there as exchange Americans in a scientific village, and more. The display will feature children's toys, schoolbooks and cartoons, folk and fine arts including painted eggs, nutcrackers, the nesting doll tradition, iconography, WWII memorabilia, and handicraft demonstrations. The Global Village Museum of Arts and Cultures engages and inspires visitors to learn more about world cultures and art. Exhibits are sourced entirely from the Northern Colorado community. If you have the items listed below please email Dawn at admin@globalvillagemuseum.org or call 970-221-4600.
Items needed:
Wooden items, reproductions of icons, nutcrackers, children's toys and books, traditional clothing, and other Russian folk art or treasures.
Central America (Title to be Determined)
June 7, 2019 – Sept 24, 2019
Day of the Dead Alters (Title to be Determined)
Oct 4, 2019 – Nov 2, 2019
Celebration of Light and Nativities (Title to be Determined)
Nov 15, 2019 – Jan 25, 2020