Monthly Events
The First Friday Every Month

Fort Collins Gallery Walk


Half-Priced Admission     6 – 9 pm
The first Friday of every month from 6 – 9 pm, Global Village Museum is part of the Fort Collins Gallery Walk.
Each month we extend our hours and have a special activity to go along with our galleries.
The First Saturday Every Month

Story Time at the Museum


Free 11 am

 
The first Saturday of every month at 11 am, Global Village Museum in partner with Poudre River Library District will host Story Time: Tales of Mexico. Enjoy a bilingual story, snack, and a craft related to the Museum's exhibit Mexico: Objects for Living, Objects for Life. Children and their families are invited to view the rich history and traditions of Mexico through the artistry of its diverse population with a focus on objects used in both everyday life and for special or religious occasions.
---



Program/Events
Tales From Afar
"You've got to be kidding…." Entertaining Stories from a Life Overseas
Presented by John Roberts
Oct 22 • 6:30 pm Free Members • $5 Public
Social Time • 6 pm
John Roberts, immediate past Board Chair and Cofounder of the Global Village Museum, will share tales and stories of his 34 year life overseas with the U.S. Department of State and US Peace Corps. This promises to be an exhilarating and entertaining evening, particularly designed for the adult mind. John's story categories include: "Do we speak the same language?," "Is this food," Hair-raising adventures," and "Can't we just get along." Don't miss this extraordinary evening of international and cross-cultural entertainment!
Sky Phenomena Among the Aztecs and their Predecessors in Central Mexico
Presented by Bryan Dennis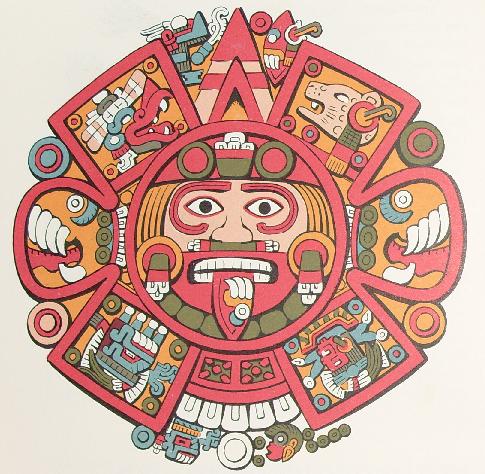 Oct 23 • 6:30 pm Free Members • $5 Public
Social Time • 6 pm
Archaeoastronomy is the study of how people in the past understood the phenomena of the sky and used this knowledge in their daily lives. A
mong the Aztecs, s
ky phenomena was used to develop calendars, buildings aligned to key movements of the sun, moon, and planets and formed the ba
sis of man
y aspects of their religious and ritual life.
Bryan Dennis earned a Ph.D. in Anthropology from the University of California, Los Angeles specializing in Aztec, Mixtec, and Maya societies. His primary interests are the archaeology, ethnohistory, and sociopolitical organization of New World cultures – interests he has nurtured since childhood. Bryan works as a business planning and strategy consultant for nonprofits and small businesses, focusing especially on building online tools to improve the dissemination and use of scientific research.
Zempasuicheles & Calaveras Preparing Day of Dead –
Youth
Activity
Oct 25 • 2 pm
$3 Admission

includes craft materials, snack, & 4 galleries
Join Global Village Museum as we prepare for El Día de los Muertos by creating paper marigolds and decorate cookie skulls. From pre Columbian times, El Día de los Muertos, the Day of the Dead is a beautiful ritual in which Mexicans happily and lovingly remember their loved relatives who have passed. The main symbols skulls and skeletons, which are displayed throughout the cities. Marigolds are a significant symbol for the Day of the Dead festivity, and are known as the "flower of the dead." Their scent is believed to "attract the souls and draw them back."
Understanding Aztec Human Sacrifice
Presented by Bryan Dennis
Nov 6 • 6:30 pm Free Members • $5 Public
Social Time • 6 pm
Human sacrifice is often presented in a sensational manner with little regard for the cultural context within which it occurred. This talk will discuss the religious, ritual, and political associations of human sacrifice as practiced by the Aztec. Archaeological evidence will be supplemented by native written sources and Spanish eye-witness accounts.
Admission to the Museum: $5 adults, $3 seniors/students, & $1 children.
The Museum is open Tuesday – Saturday from 11 – 5